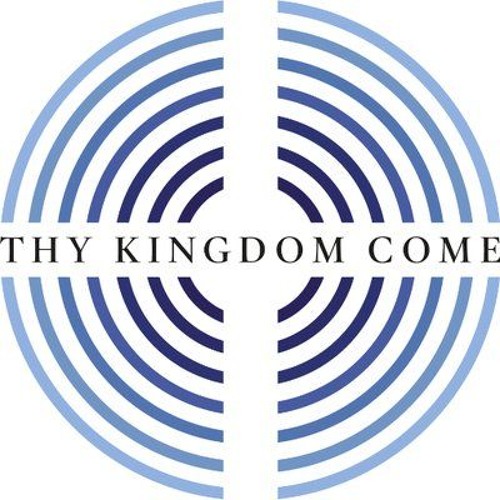 For the coming weeks we are using a series of beautifully crafted short videos based on the theme of 'Thy Kingdom Come'
Week 1 – Jesus
Week 2 – Praise
Week 3 – Thanks
Week 4 – Sorry
Week 5 – Offer
Week 6 – Pray for
Week 7 – Help
Week 8 – Adore
Week 9 – Celebrate
Week 10 – Silence
And below you can download an order of Evening Prayer for the wonderfully named 'Ordinary Time' that follows Pentecost right through to Advent.
---
This winter we are learning from the wisdom of the Author and Pastor Tim Keller who has created a series of short reflections for such a time as this. And if you have appreciated a structured evening prayer you can download one below.
---
The Return of the Prodigal Son
Henri Nouwen's Book – The Return of the Prodigal son is a reflection of the Rembrandt painting of the same name and how it speaks to us about the parable of Jesus. Discussions should work without everyone reading the chapter, but you can buy the book here, or email Mark for a loan copy. Also do email the image above to all the group members before the session.
Return of the Prodigal Son Study 1
Return of the Prodigal Son Study 2
Return of the Prodigal Son Study 3
Return of the Prodigal Son Study 4
Return of the Prodigal Son Study 5
The Seven Deadly Sins
…and how to overcome them.
In our home groups this term we have a series of studies based on this book by the Bishop of Kensington. "A glance through the traditional list of the seven deadly sins raises an obvious issue for anyone with any sense of contemporary life and morals: these are not the ones that we would identify as the chief causes of evil in our world. If anything, our culture tends to admire these qualities, not avoid them."
New Year 2018
Autumn 2017

We are using some resources from theworkofthepeople.com to facilitate discussions.
The Videos are on Dropbox. Click here – (you will need to be granted permission the first time you view these).
Discussion Guides can be found here: Seeking_Aliveness_Discussion_Guide
Summer 2017

To link in with our sermon series homegroups have the option of a discussion based on the week's passage. On weeks where this isn't available, use one of the Nooma video's below.
Fruit of the Spirit – Faithfulness
Reading
Psalm 103 As for mortals, their days are like grass; they flourish like a flower of the field;
for the wind passes over it, and it is gone But the steadfast love of the Lord is from everlasting to everlasting on those who fear him, and his righteousness to children's children
Summary
We are the most mobile society in history. That is an amazing opportunity, but a real challenge when it comes to faithfulness. Faithfulness is at the heart of the Character of God – his steadfast love of the Lord is from everlasting to everlasting. He expresses his faithfulness through covenants, and one of the fruits of the spirit is that we become faithful like him.
Questions
What are the costs of the mobility that we enjoy?
'Faithfulness is the capacity to hold discomfort'
To what extent is this true of God, and how do we need to come to terms with that for ourselves?
If faithfulness is the antidote to transience, what relationships and places should we be more intentional about. What might it mean to be covenantal about places and relationships?
Fruit of the Spirit – Goodness. Our society seems to struggle with the idea of goodness. In stories characters have to have a dark side to be interesting. Good characters are often viewed with suspicious and turn out to be judgemental or hypocritical.
Likewise in Christianity we don't talk about goodness much, because we want to emphasise that your relationship with God is not based on our goodness, but on God's grace.
But God created us Good, and goodness is a fruit of the spirit, and eternity will be very good, so it is important that we understand what it is, and celebrate goodness wherever we see it.
Do you agree that it is difficult to write good characters. Why do you think that might be?
Jesus says 'no-one is good but God alone'. How do we make sense of the sometimes amazing human capacity for goodness?
Goodness is distinct from righteousness. What do you think the difference is?
What might the goodness that is the fruit of the spirit look like?
Fruit of the Spirit – Kindness.
Reading Luke 6:33-36
Summary
Kindness is often viewed as naive – a failure to understand the reality of this world. As you grow up, you discover that life is hard, and if you don't look after yourself, no-one else will do it for you. But of course kindness is part of the character of God and the Bible doesn't see kindness as naive – it is another greater maturity – growing beyond self interest we discover that life is found in the flourishing of others and that kindness can be an act of resistance to the coldheartedness and self-centredness of this fallen world.
Questions
1) Kindness is more than niceness, so what is it? Can you think of a time when you experienced it?
2) Why is God kind to the ungrateful and the wicked? v35
3) "Kindness is an act of resistance" Do you agree? How should that effect the way we act?
Fruit of the Spirit – Love
Reading John 13:31-35
Summary.
There is a Statue in Piccadilly circus of a winged greek god with a bow and arrow. It is
commonly known as Eros, but it isn't. it is Anteros – brother, and opposite of Eros. Now
generally people think it doesn't matter, but that might just be an illustration of the
confused understating of love.
The State is actually a memorial to the Earl of Shaftesbury – politician, philanthropist and
social reformer. And Anteros is the god of selfless love.
In English we use the same word for I love pizza as I love God.
In the Greek language there are 5 words for love. (Eros, Philia, Ludos, Agape, Pragma). If
someone says they love you – you might well ask what they mean.
Questions
1) What do you think it is about our language that means we are so poor at defining love?
2) What are the consequences of that? Are there ways we have allowed our relationships to become affected by this attitude to love?
3) How might you choose to live in a way which counteract this effect?

This summer we are using a series of videos by Rob Bell, as a basis for conversation. Each one is 10-12 minutes long, and you can simply discuss what comes up, or use some of the questions provided.
The DVD's are all available upstairs in the church Chapel library, or email Debs and she can send you a download link.
Spring 2017

This term we are doing a series of Bible Studies on the book of Galatians. They are based on this excellent resource by N.T Wright.